Benedict Peters
bpaiteogroup
---
Company
Aiteo Group
---
Bio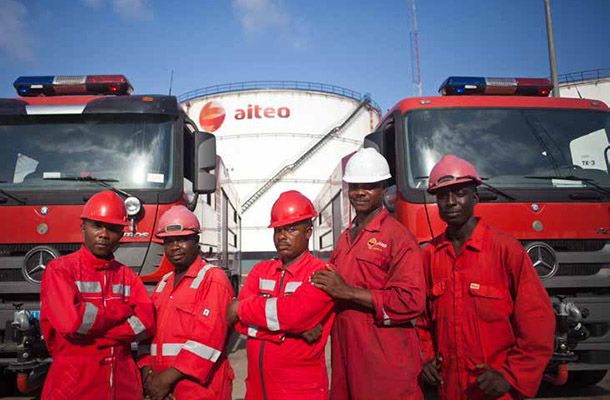 Benedict Peters is a businessman, entrepreneur and the Founder and CEO of Aiteo Group – the largest indigenous energy company in Nigeria. He has a track record of excellence spanning over 20 years in the commodity and energy trading industry as well as the banking sector.

Peters got involved in the Nigerian oil and gas industry in the 1990s, working for companies like Ocean and Oil Limited and MRS Oil and Gas Limited, where he served as a pioneering Managing Director. Driven by strategic vision and a passion for business and leadership development, he founded Aiteo Group in 2000, and has built it into a business that not only employs thousands of workers but is also strengthening Nigeria's capacity to manage its natural resources.

Benedict Peters was named Man of the Year by Nigeria's Leadership Newspaper in 2014. He has been recognized for his groundbreaking contribution to strengthening Nigeria's control over its strategic assets.

For Oil Voice, Benedict will be sharing his opinions and insights on the oil and gas market. You can read his views on wider development topics on the Huffington Post.

You can add him on Linkedin if you want to connect for business.
---
User Tags
---
More items from bpaiteogroup
Aiteo Group appoints Global Group Chief Financial Officer
LAGOS/LONDON, 5 OCTOBER 2017: Aiteo is pleased to announce the appointment of Mr. Bruce Burrows as Global Group Chief Financial Officer ("CFO") with effect from 18 November 2017. He will report to the Executive Vice-Chairman, Global Group Aiteo. Bruce brings a wealth of experience from different pa ...
---
Posted 3 years ago
Press
>
Aiteo
Benedict Peters
Nigeria
+3
Benedict Peters: Investing In People Will Deliver Continuous Growth
In a troublesome year for the oil market, it has been a transformative year for Aiteo Group . The test so far has been demonstrating the resilience of Aiteo in the face of unfavourable headwinds, both domestically and in the global oil market. I believe that we have done so admirably. So now, the t ...
---
Posted 3 years ago
Opinion
>
Aiteo Group
CFO
Nigeria
+2
Benedict Peters: Aiteo's international ambitions
I am delighted to announce that Aiteo Group has appointed Mr. Ratko M. Knezevic to our integrated energy group's global Executive Management team as Group Advisor on Business and Capital Development, with effect from 1 May, 2017.  Mr Knezevic will be responsible for counselling Aiteo's leadership ...
---
Posted 3 years ago
Press
>
Aiteo Group
International
Energy
+2
Benedict Peters: Nigerian firms fuelling the recovery
When Nigeria emerges from recession, the way we do business must change forever. This does not just mean an emphasis on diversification; though as the recession has bitten over the last 12 months, the need for diversifying the source of government revenues and our export base has never been more urg ...
---
Posted 3 years ago
Opinion
>
Nigeria
Aiteo
Benedict Peters
+6
Benedict Peters: No shortage of ambition at Nigeria Energy Week – but what of the challenges ahead?
It is clear that Nigeria's Petroleum Minister, Dr Emmanuel Ibe Kachikwu is a man undeterred by adversity. But what sets him apart is that, in spite of his bold ambitions for the oil sector, he is under no illusions about the scale of the challenge. That challenge is being explored in detail this w ...
---
Posted 3 years ago
Opinion
>
Oil
Nigeria
oil & gas conference
+6
All posts from bpaiteogroup